When most people think of a Steamfitter, the job description begins and ends with installing pipe systems. But did you know that the work of a Steamfitter can be found in just about everything that you use daily?
Local 449 Building Trades Instructor Biz Mancini explains, "Anything you eat, anything you drink, anything that's produced for your car or cell phone, anything that's processed, there's going to be a Steamfitter that touches that."
The tubing, tanks, pipes, and pumps that power our processing industries are all built by the skilled hands of a Steamfitter. These processes most obviously help get you clean drinking water, but also produce foods like canned goods, sauces, and ice cream. Basically, anything that's packaged at the supermarket has made its way through the steamfitter's work. Mancini also mentioned Pittsburgh-specific foods like Heinz ketchup and Del Monte peaches and tomato sauces as products Local 449 has helped bring to your home.
"Nowadays, we've been getting a lot of calls to build craft breweries," Mancini added, "those tanks are steam jacketed tanks that require a Steamfitter to build the boiler and install the piping." The work of a Steamfitter is required to control the hot and cold processes within the brewery, including the complex glycol systems that help bring you fresh beer.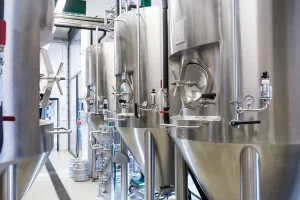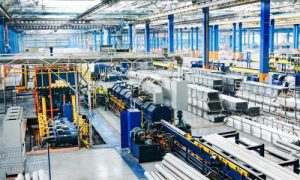 Any electronics that use semiconductors, and lots of pharmaceutical processes include Steamfitters that work with the engineers to design a piping system to process materials on the site. "There's going to be a few chip plants built here in a few years… that are going to be over 100 billion dollars' worth of work." "There's miles and miles of small-bore pipes that need to be laid and a Steamfitter will do all of that."
Local 449 members are building the infrastructure that makes modern life possible. In the words of Biz Mancini, "The work of the Steamfitter can be seen literally anywhere you look. Our hard work is built into the foundation of America."