The application period for the Steamfitters Apprenticeship is quickly approaching! Becoming an apprentice puts future journeymen on a five-year track where they will receive paid training in the field and have access to the experienced and innovative instructors of the Local 449 and the entire UA network.
Qualifying for the apprenticeship program does not depend on previous skills or work experience, but rather on an applicant's readiness to learn, work, and be a part of the Local 449 brotherhood. Admittance to the program is dependent on results from a written examination and a personal interview.
There are a few requirements for the program to be aware of, the first of which is being at least 18 years of age during the enrollment period. While no former training is required, applicants must have a high school or G.E.D. diploma, as well as a drivers license. Those interested in enrolling are also required to be a US citizen and reside in the jurisdiction of the Local 449, including Allegheny, Armstrong, Beaver, Butler, Clarion, Crawford, Erie, Forest, part of Greene, Lawrence, McKean, Mercer, Venango, Warren, part of Washington and the cities of Arnold and New Kensington in Westmoreland County, Pennsylvania. Applicants will also be required to test for substance abuse.
Finally, accepted applicants will be required to complete an 18-week daytime welding class for Building Trades, or a 10-week daytime HVACR class for Mechanical Service without compensation.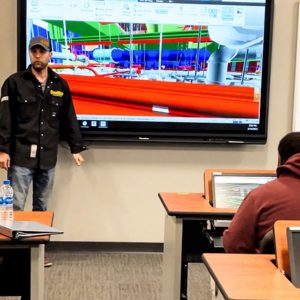 Applicants must appear in person at the Steamfitters Technology Center to apply, and can do so starting June 5th until June 24th. Hours to apply are 10am-5pm on weekdays and Saturdays 9am-12pm. Bring a valid drivers license, proof of high school completion, and the $30.00 application fee in cash or money order made payable to STEAMFITTERS J.A.T.C.. Veterans should provide a copy of their DD-214, and all applicants are encouraged to bring a resume.
Joining the Steamfitters through the apprenticeship program puts you on track to learn and work with the best in PA, and opens the door to all UA contractors and benefits. Apply starting this Monday!