This week, Local 449 celebrates its newest class of graduates. The class of 2023 includes both Building Trades and Mechanical Equipment Services apprentices, who have completed 5 years of study and on-the-job training. These apprentices have been hard at work since June of 2017, and are now accomplished and skilled in just about anything a job site could ask of them.
Making it to graduation is a long road for apprentices, who have gone through a 10 or 18-week unpaid classroom training regime before their years in the field. Now, the class of 2023 apprentices have earned the title of Journeymen, and are fully equipped and ready to take on the work asked of them by contractors. Among them are some of the most talented young steamfitters in the nation, as this class has won praise and a state title at the Pennsylvania Pipe Trades Competition. That doesn't mean their education is over, though, as union members are always welcome and encouraged to return to share and learn innovations in their trades with the next generation.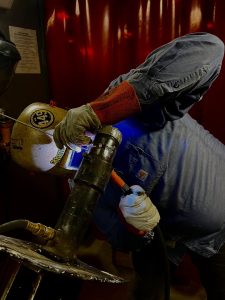 There will be a graduation ceremony on June 3rd, where the former apprentices will be recognized for their almost 6 years of dedication to the trade. They will receive their diploma before having the night to celebrate with their brothers and sisters as they are welcomed into the Local 449 family.
What's next for the new journeymen of 449? Getting back into the field as fully fledged steamfitters, where their skills and certifications will take them far as the next generation of tradesmen. They can choose to stay local or travel the country, but the completion of their apprenticeship means that they'll always be ready for the job, no matter the site. Congratulations, Class of 2023!