Steamfitters 449 constantly strives for the advancement of success for the future, and that includes its commitment to community career and tech centers teaching our youth. Students from around the region can visit the Technology Center to network with knowledgeable instructors that can train on a variety of equipment and teach techniques related to the industry that includes pipe fabrication, rigging, welding, 3D computerized pipe design, heating & air conditioning, medical gas systems, and more.
Steamfitters 449 prepares its students to work on even the most complex residential, commercial, and industrial systems. By connecting with high school students determining a career path, the 449 touring and community relationships at the nationally renowned Technology Center doesn't stop there. Steamfitters 449 prides itself on the training and career possibilities for our youth, especially with healthy competition, shadowing opportunities, and hands-on experience. Recently, various career and technology centers participated in the District 10 Skills USA welding competition held at our Technology Center. The following educational institutions participated with great leadership and companionship: Lenape Tech, Venango Technology Center (Vo-Tech), Corry Area School District (Corry Career & Tech Center), Seneca Highlands Career & Technical Center, Erie County Technical School, Clarion County Career Center, Erie's Public Schools (Erie High School), Lawrence County CTC, Mercer County Career Center, Crawford County Career and Technical Center, and Butler County Area Vocational-Technical School.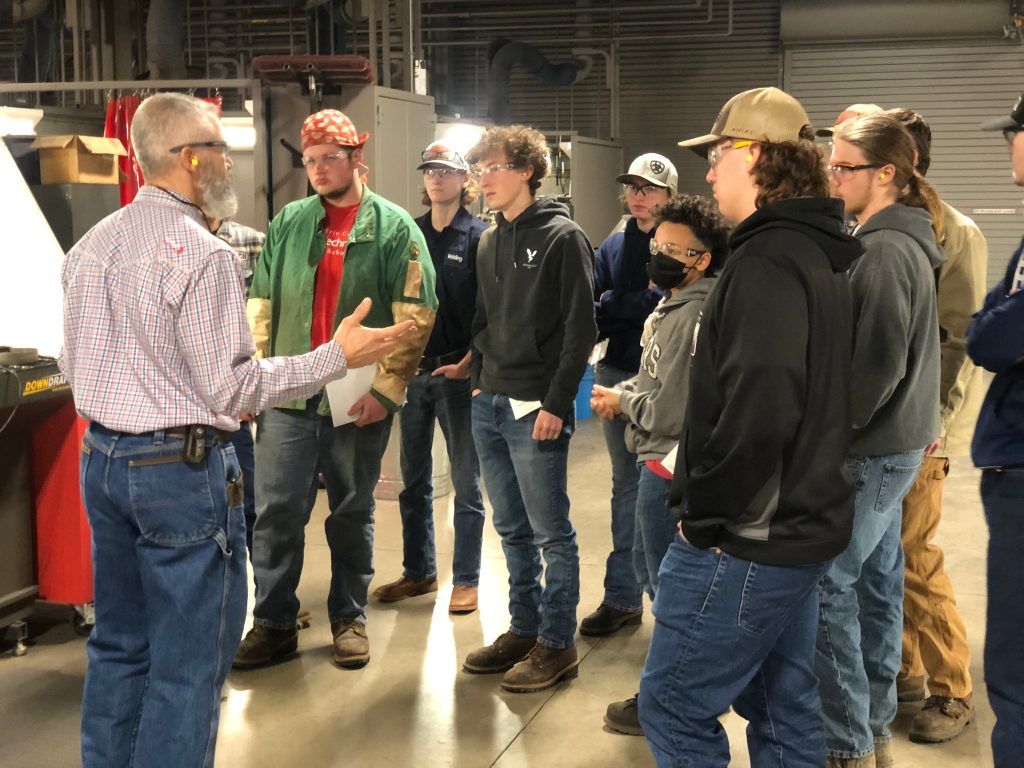 With these community competitions foster great networking with students and faculty while showcasing the intricate prominence of a promising, rewarding career. Other education institutions that have community connections with Local 449 include A.W. Beattie Career Center, a professional haven that recognizes industry career and college ready instruction with 18 programs for students. Two more programs pioneering the way for stable careers include the Steel Center for Career and Technical Education and Parkway West Career & Technology Center, too. These schools and programs that participate in our tours, events, and hands-on shadowing experiences help foster the best talent to join Steamfitters 449 with the next successful 449 class. To mark those calendars, 2022 Apprentice Applications will be held at the Steamfitters Technology Center starting Monday, June 6, 2022 and ending Saturday, June 25, 2022.
Is your school or career center interested in visiting the Steamfitters 449 Technology Center? Be sure to call us at (412) 481-0333 to spark a conversation today.